Posted by Chase in Design.
Tags: Ads, Chase, Design, deviant art, Fashion, Grunge, inspiration, Photoshop, Pink, Random, Retro, Trends
add a comment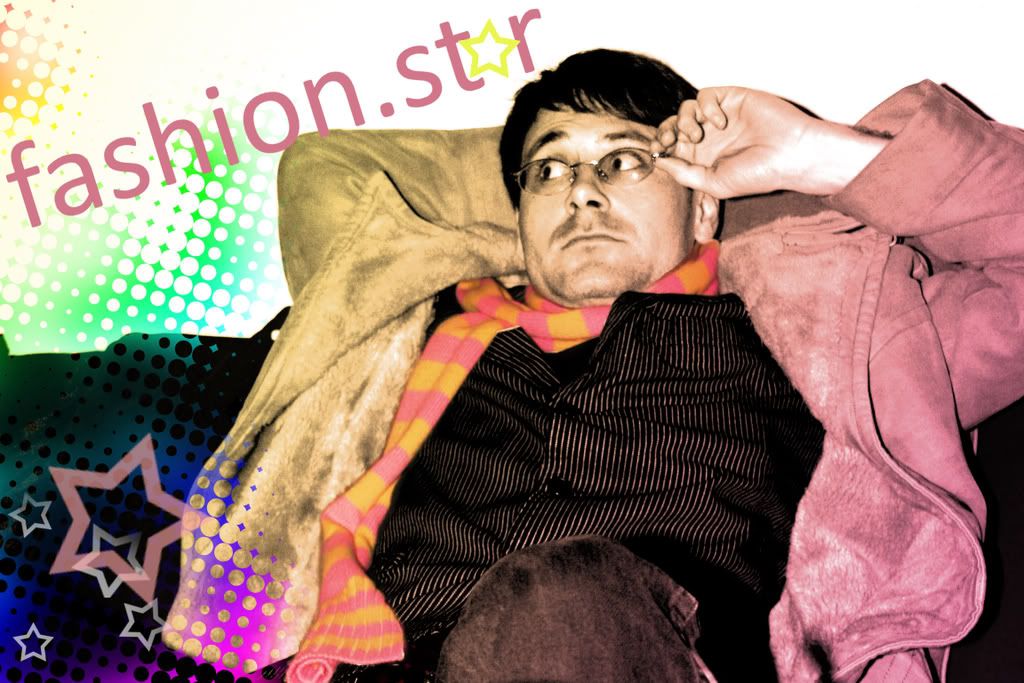 My Inspiration
This design was inspired by a photo of a friend, Sean, who is a painter. The first published version can be found here. This initial version was a bit of a social cometary, but I noticed that there was a definite focus on fashion especially with the bright pink and yellow scarf. So my concept was born, and I decided that pink and yellow would be my palette.
Design Elements
I used stars for several reasons.
Retro fashion appeal
They can be used to point to things
Symbolism / Connotation
If you notice, I make use of a lot of diagonal lines. Primarily, they already existed in the original image. They also form leading lines that guide your eyes in a circular path around the image.
Sean's eyes are looking at the words fashion star, which is my attempt to create irony. His semi hipster attire might imply that he would shun the label. It was also in my opinion a nice subtle touch.
Notes on Design Trends
Again I'm making use of halftones, which are still popular in grunge and fashion designs online.
Bright Colors, pink and yellow are very spring, and 80′s retro like the stars
Texture, as in material texture, is great in Fashion Designs on the web
As always, I hope this helps with your design queries and quandaries